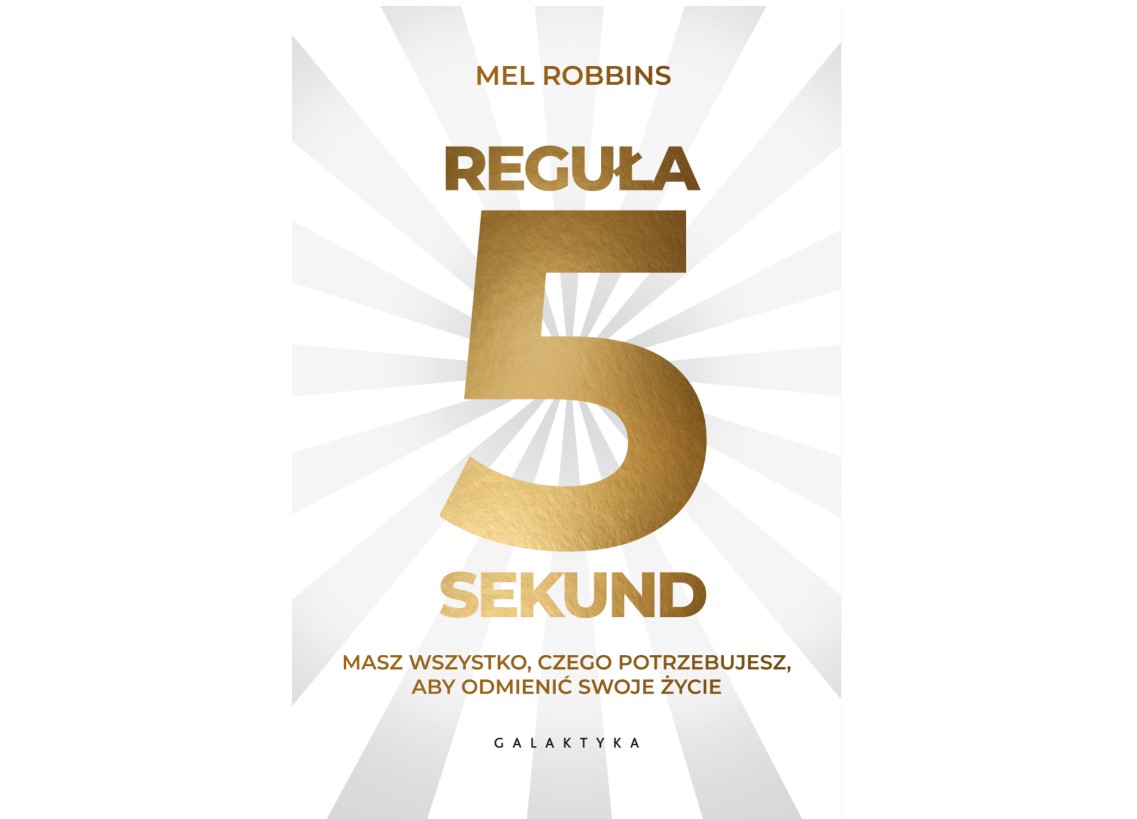 "Reguła 5 sekund" przedstawia proste i uniwersalne rozwiązanie zasadniczego problemu, który trapi nas wszystkich: nie podejmując działań, sami rzucamy sobie kłody pod nogi. Tajemnica nie tkwi w wiedzy, co zrobić, ale w tym, jak się do tego zabrać. 
Mel Robbins tłumaczy potęgę chwili przełomu. Opisuje proste narzędzie, które pomoże ci stać się skuteczniejszym. Jej wystąpienie na TEDx obejrzało ponad 8 milionów ludzi, a menedżerowie takich marek jak Starbucks, Microsoft czy Marriott wykorzystują regułę 5 sekund do zwiększania produktywności i zaangażowania pracowników oraz usprawniania współpracy.
W trakcie lektury "Reguły 5 sekund" odkryjesz, że wystarczy tylko pięć sekund, aby:
podjąć działanie mimo wątpliwości,
przełamać nawyki odkładania spraw na później,
pokonać strach i niepewność,
przestać się martwić i poczuć się szczęśliwszym,
odważnie przedstawiać swoje pomysły.
Trzy pytania do autorki Mel Robbins
Twierdzisz, że reguła 5 sekund to narzędzie bardzo proste, ale może doprowadzić do ważnych zmian życiowych. Jak to możliwe?
Codziennie tracimy różne okazje, dlatego że mamy wątpliwości i mózg zaczyna podpowiadać, skąd mogą się brać nasze rozterki. Może nie jestem zbyt bystra? Albo zdolna? Takie głosy nasilają się i w końcu tracisz okazję. Uczę ludzi, żeby zamiast pozwalać wygrać wątpliwościom, brali odpowiedzialność za swoje życie. 5-4-3-2-1 i wstajesz z łóżka…  5-4-3-2-1 i wkładasz buty sportowe i ćwiczysz… 5-4-3-2-1 i zaczynasz mówić na zebraniu. Zaledwie wczoraj rozmawiałam z kobietą, której reguła 5 sekund pozwoliła przełamać lęk przed prezentacją u klienta. Zastosowała się do niej i zdobyła zamówienie. Bez przerwy dostaję maile od ludzi, którzy dzięki tej metodzie zdołali schudnąć, poprawić relacje, otworzyć firmę, skończyć książkę, urządzić dom. Reguła ma wiele zastosowań, ale zaczyna się od jednej 5-sekundowej decyzji na "raz".
Jaki największy projekt udało ci się zrealizować dzięki tej metodzie?
Moje życie. Z książki mogłaś się dowiedzieć, że kilka lat temu byłam w kompletnej rozsypce.  Byliśmy z mężem na granicy bankructwa, piłam zbyt dużo i przez większość poranków nie dawałam rady podnieść się z łóżka. Mój lęk sięgał zenitu. I nagle pewnego wieczoru zobaczyłam reklamę, w której zegar odlicza czas do startu rakiety. Być może miałam wtedy dużo alkoholu we krwi, ale aż podskoczyłam z okrzykiem: "To jest to! Rano wystrzelę z łóżka jak rakieta". Kiedy nazajutrz zadzwonił budzik, byłam jednak bardzo daleka od myśli, że wyskoczę… Ale zaczęłam odliczać: 5-4- i na 1 zmusiłam się, żeby wstać. Zadziałało! Trzymałam się rytuału liczenia co rano, a potem rozszerzyłam go na inne dziedziny życia. Kolejno zmieniałam nawyki i dziś, 10 lat później, dzielę się tym doświadczeniem i zachęcam innych do zmiany.
Twoim zdaniem przeceniamy rolę motywacji. Zatem co jest według ciebie ważniejsze?
To prawda! Motywacja jest mitem. Na YouTubie można obejrzeć moją rozmowę z Tomem Bilyeu, współzałożycielem jednej z najszybciej rozwijających się firm w USA, w której jesteśmy zgodni co do tego, że motywacja to bzdura. Wszyscy daliśmy się nabrać na to, że jeśli CZUJESZ się zmotywowany, zanim weźmiesz się do działania, czyli jeśli wiesz, że to, co masz zrobić, będzie dla ciebie dobre – to się uda. Nieprawda! Wszyscy wiemy, co powinniśmy zrobić dla swojego dobra, ale to nie wystarcza. Bo nie wiemy, jak to zrobić. Umiemy za to wahać się i wpadamy w pułapkę nawykowego odwlekania. A dla mózgu jest to sygnał, że pojawiło się jakieś niebezpieczeństwo, przed którym powinien nas chronić. Musimy więc przyznać, że po pierwsze, nigdy nie mamy ochoty robić rzeczy, które powinniśmy zrobić, a po drugie, że jesteśmy o krok od decyzji mogącej zmienić nasze życie. Jeśli budzisz się rano i nie chce ci się wstać z łóżka, nie czekaj na to, aż nabierzesz ochoty, odlicz: 5-4-3-2-1 i po prostu wstań.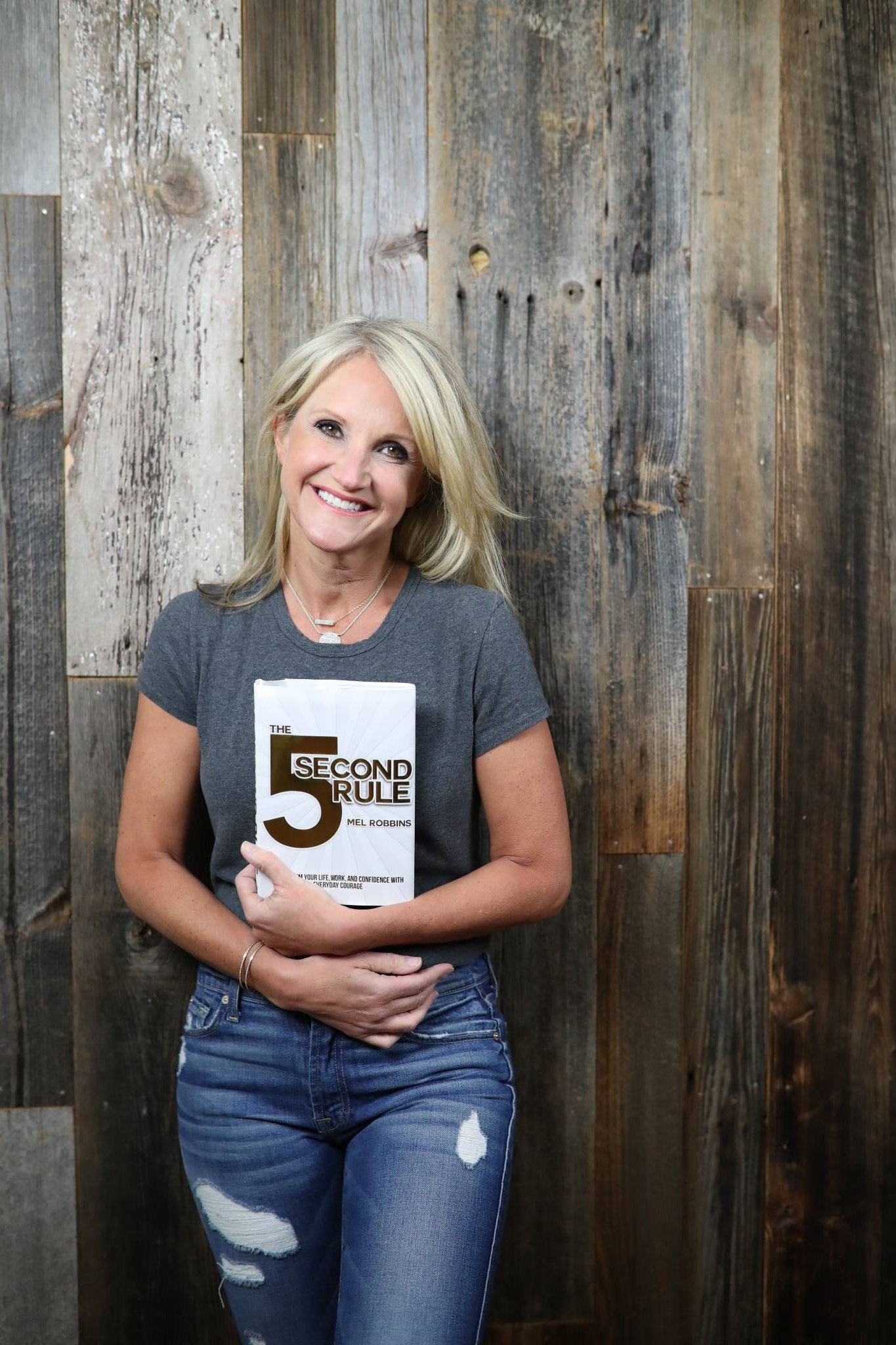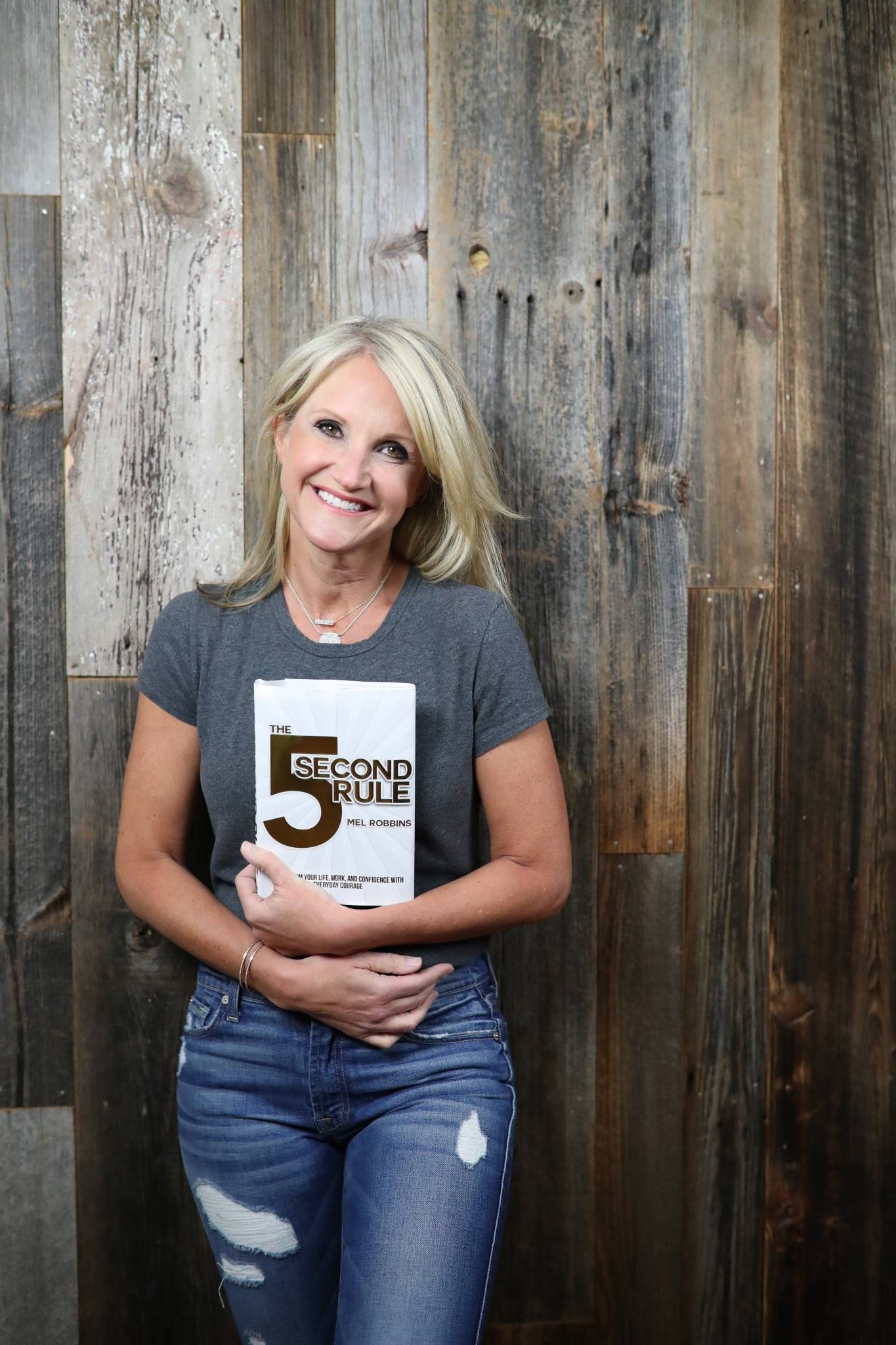 Mel Robbins dziennikarka telewizyjna, autorka książek, "Reguła 5 sekund" znalazła się wśród  10 najpopularniejszych tytułów Amazona w 2017 roku