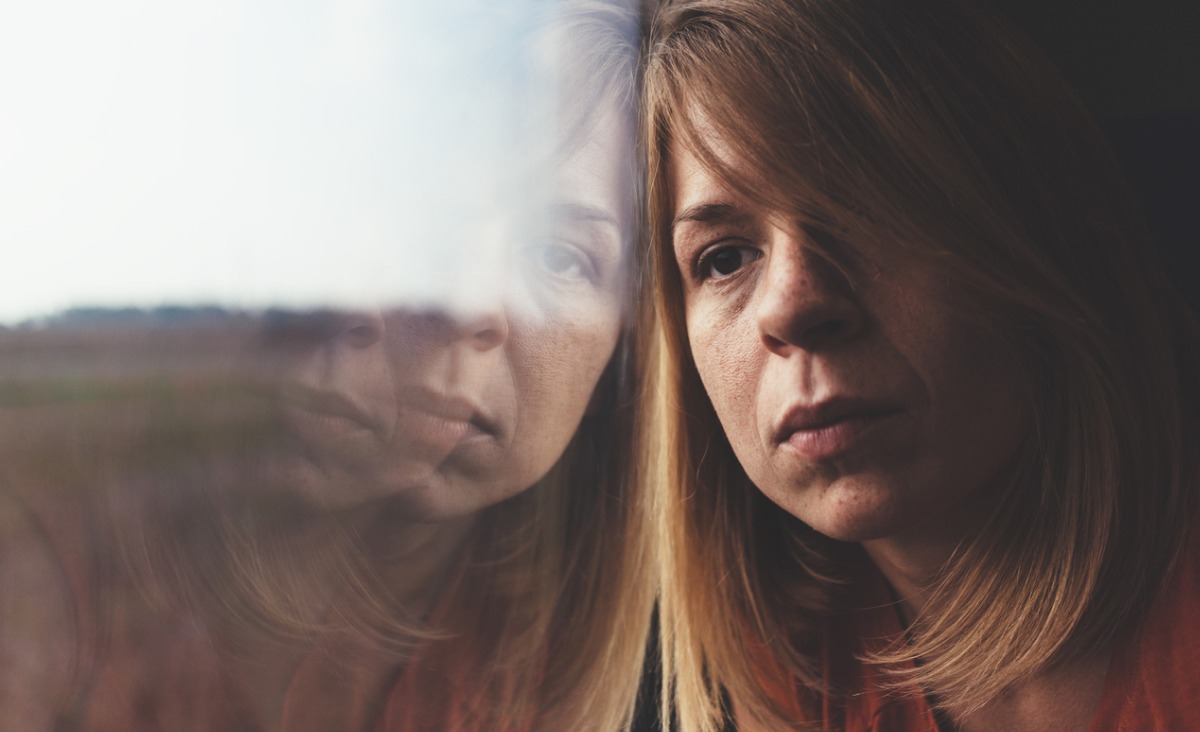 "Dosiadam białych krwinek niczym rumaków, galopuję na nich i pokonuję komórki rakowe" – wyobrażała sobie Agnieszka w trakcie chemioterapii. Czy wizualizacja naprawdę może pomóc w procesie zdrowienia? Czy można nawiązać dialog z chorobą? Odpowiedzi szuka Robert Rient.
Rak. Gdy usłyszała diagnozę, na chwilę straciła kontakt z rzeczywistością. Wzrok z lekarza przeniosła na drzewo za oknem gabinetu. Nie pamięta dalszej części rozmowy, tylko oczekiwanie w korytarzu. Mąż poszedł o coś zapytać, po kierowanie i butelkę wody. W głowie, niczym mantrę powtarzała jedno słowo: "nie". Cały czas: "nie, nie, nie".
Później sprawy nabrały tempa: naświetlania, operacja, chemioterapia. To właśnie wtedy Agnieszka, 38-letnia nauczycielka plastyki z Wrocławia, usłyszała o wizualizacji jako metodzie, która mogłaby jej pomóc. Owszem, znała wcześniej to pojęcie, sama je stosowała – ale jako synonim słowa "wyobraźnia". Często zachęcała uczniów, by zanim zaczną rysować, wizualizowali sobie w głowie obraz, który ma powstać na leżącej przed nimi pustej kartce papieru. Jednak gdy psychoterapeutka zaproponowała jej wizualizację jako technikę leczenia nowotworu, początkowo uznała, że to żart.
Gdy znika ból
Słowo placebo tłumaczone z języka łacińskiego oznacza: "będę się podobał". Efekt placebo odwołuje się do poprawy zdrowia u tych pacjentów, którym podano bez ich wiedzy środek obojętny i zastosowano leczenie tzw. pozorowane – czyli pozwalające wierzyć, że są leczeni farmakologicznie.
Magazyn "Science Daily" w lutym 2011 roku opisał badanie wykonane przez zespół uczonych z kilku wiodących europejskich uniwersytetów. U 22 zdrowych dorosłych ochotników wywoływano ból nóg, ogrzewając je ciepłym powietrzem i jednocześnie skanowano ich mózgi za pomocą rezonansu magnetycznego. Badanym ogrzewano nogi do momentu, w którym odczuwali ból na poziomie 70 punktów w skali stupunktowej. Gdy podano im silny lek przeciwbólowy bez ostrzeżenia, średnia bólu spadła z 66 do 55, a gdy uprzedzano ich, że go otrzymają – aż do 39 punktów. Z kolei gdy powiedziano im, że lek odstawiono – średnia podskoczyła do poziomu 64 punktów. W rzeczywistości uczestnicy badani przez cały czas otrzymywali lek w tej samej dawce, a jedynie różne komunikaty. Wyniki rezonansu magnetycznego wykazały, że uczestnicy odczuwali mniejszy ból, gdy wierzyli, że otrzymują lek, i większy, gdy usłyszeli o jego odstawieniu. To jedno z wielu doświadczeń potwierdzających, że sugestie, w tym autosugestie (a tym właśnie jest wizualizacja), przekładają się na doznania w ciele i mogą też znacząco wpływać na proces leczenia.
Jak to działa? Otóż zarówno w wypadku wizualizacji, jak i efektu placebo uruchamiana jest siła umysłu, która nie poddaje się precyzyjnym definicjom. "Jeśli zablokujemy funkcjonowanie jednego z elementów naszego bytu, reszta zatrzymuje się również. Istniejemy w formie niepodzielnej całości psychicznej i somatycznej. Wszystko, co odbywa się w naszym ciele, oddziałuje na nasz umysł i emocje. Gdy cierpimy, boimy się, jesteśmy spięci lub zaniepokojeni, zmienia się nasz sposób myślenia. Podobnie, gdy jesteśmy rozluźnieni, odprężeni, doznajemy przyjemnych wrażeń cielesnych, wówczas i nasz umysł pracuje spokojniej" – pisze psychoterapeuta i trener Francois Paul-Cavailler w książce "Wizualizacja". Jego zdaniem istotniejsze od tego, co przeżywamy, jest bowiem to, jak przeżywamy.
Walka na pełnym relaksie
Pomimo sceptycyzmu Agnieszka postanowiła zastosować się do zaleceń psychoterapeutki i spróbować wizualizacji. Najpierw – zgodnie z otrzymaną instrukcją – zamknęła oczy i obserwowała oddech, bez świadomego wpływania na niego. Swoje myśli miała traktować jak chmury na niebie, nie walczyć z nimi, obserwować, jak przepływają, pojawiają się kolejne i kolejne, by za chwilę zniknąć. Istotne było, by żadnej nie kontrolować.
Pracę mózgu można zapisać za pomocą elektroencefalografu (EEG). Stan Beta, czyli stan aktywności, to 13-25/28 impulsów na sekundę. W stanie odpoczynku, nazywanym Alfa, mózg pracuje wolniej, przesyłając od 8 do 12 impulsów na sekundę. Pogłębiając relaks, np. poprzez medytację czy hipnozę, mózg wchodzi w stan Theta, w którym zwalnia do 4-7 impulsów na sekundę. Terapeutka poprosiła Agnieszkę, by weszła w stan Alfa, w którym możliwa jest praca z podświadomością bez utraty kontaktu ze światem zewnętrznym. Umysł jest wtedy bardziej otwarty i chłonny do przyjmowania sugestii.
Na pierwszej sesji Agnieszka miała znaleźć swoje wyobrażone, bezpieczne miejsce, do którego mogła się udać za każdym razem, gdy zamykała oczy i wykonywała dziesięć świadomych oddechów. Tym miejscem okazał się domek na drzewie z dzieciństwa. Na kolejnym spotkaniu dostała zadanie, by na jednej kartce narysować swojego raka, a na przynajmniej pięciu innych – narzędzia, którymi można go pokonać. Znalazły się tam: miłość, spokój, chemioterapia, tabletki i drzewa, do których Agnieszka zwykła się przytulać podczas długich spacerów.
W czasie sesji miała wyobrażać sobie narysowanego przez siebie raka jako słabego, kruchego, łatwego do uśmiercenia. Przy pierwszej wizualizacji nowotworu Agnieszka rozpłakała się, a jej ciało wpadło w dygot. Uświadomiła sobie, że nie płacze na widok raka, ale z lęku przed śmiercią i przed bólem związanym z chemioterapią. Zrozumienie własnych emocji pozwoliło jej zamknąć oczy, a wtedy terapeutka zaczęła wydawać polecenia: "Zobacz narysowane narzędzia, które niszczą komórki rakowe, wyobraź sobie tę walkę, wyobraź sobie, jak komórki rakowe się rozpadają, umierają i są wydalane z organizmu przez pory skóry, z moczem, oddechem. Opisz, jak wyglądają białe krwinki, w co są uzbrojone, zobacz, że jest ich tyle, że nigdy ich nie zliczysz, a teraz wyobraź sobie, jak niszczą komórki rakowe. Wyobraź sobie twoje węzły chłonne i pierś (czyli miejsce zaatakowane przez raka) jak zdrowe, silne, pełne życia". Później Agnieszka miała narysować siebie zupełnie zdrową wraz z towarzyszącymi jej myślami i emocjami. Po każdej sesji czuła spokój, chociaż jej umysł co chwilę odzywał się i podważał technikę wizualizacji jako nieskuteczną i śmieszną.
Rozmowa z chorobą
Wizualizacja jest jedną z wielu technik opartych na sugestii wykorzystywanych w pracy terapeutycznej. Pozostałe to na przykład trening autogenny Schultza, trening Jacobsona czy hipnoza. "Stosowanie technik wizualizacyjnych powinno opierać się bardziej na towarzyszeniu aniżeli na bezpośredniej ingerencji" – pisze Paul-Cavallier i dodaje, że celem takiej pracy powinno być dokonanie "wyboru na rzecz życia zgodnego z własnymi potrzebami, a nie życia mającego na celu sprawianie przyjemności innym, kosztem własnych elementarnych potrzeb. Przy takim podejściu, chory powinien odpowiedzieć sobie na dwa pytania: Dlaczego pojawiła się choroba? Dlaczego dotknęła mnie?".
Przy poszukiwaniu odpowiedzi jest bardzo ważne, by nie trafić na terapeutę uwikłanego w określone przekonania religijne lub etyczne, które będzie narzucał pacjentowi. Nie chodzi bowiem o szukanie winnych, ale o uznanie choroby jako konkretnej zmiany, której można stawić czoło, jednocześnie odbierając jej aurę fatum, kary czy okrutnego losu. Celem wizualizacji jest wzmacnianie prozdrowotnych przekonań pacjenta, by mógł pozostać z chorobą w dialogu. To oznacza partnerską relację, w której pacjent wspiera inne, standardowe metody leczenia np. chemioterapię postawą i gotowością do walki.
Gdy w trakcie chemioterapii Agnieszka straciła włosy i czuła ogromne osłabienie fizyczne, chciała odpuścić sobie wizualizacje z terapeutką, jednak mąż namówił ją, by poszła na kolejną sesję. Zgodziła się, ale nie chciała rozmawiać. Zamknęła oczy i poprosiła o prowadzenie. Psychoterapeutka zabrała ją do bezpiecznego domku na drzewie i pozwoliła Agnieszce położyć się, odpocząć, słuchać szumu strumyka, czuć zapach liści. Po kilku minutach, gdy Agnieszka poczuła się zrelaksowana, mogła stanąć do kolejnej wewnętrznej walki. Wyobraziła sobie, że białe krwinki są rumakami, które dosiada i pędzi przez swój organizm, roztrzaskując komórki rakowe.
"Kiedy chory zgodzi się na wizualizację procesu zdrowienia, daje tym samym wyraźny dowód chęci zdrowienia. Jest to już pierwszy krok w kierunku poprawy jego zdrowia" – podkreśla Francois Paul-Cavallier i zaznacza, że "trzy do pięciu ćwiczeń relaksacyjnych dziennie stanowi podstawę powstania nowej relacji z własnym ciałem. Dopiero potem chory będzie się uczył wizualizowania choroby, zwracania się do niej słowami, tak jak do osoby zdolnej do rozumienia i reagowania".
Agnieszka jest w trakcie leczenia metodami konwencjonalnymi, nadal korzysta z pomocy terapeutki, ale większość pracy wykonuje sama w domu. Każdego dnia przez 15 minut po obudzeniu i 15 minut przed snem wizualizuje sobie walkę z chorobą, a później przyszłość, w której jest już zdrowa, chodzi na spacery, kocha się ze swoim mężem, spotyka z przyjaciółmi, je ulubione potrawy. Po obiedzie rysuje swoich pomocników, których zobaczyła podczas wizualizacji lub tych, których chce wykorzystać w kolejnej walce. Agnieszka nie wie, co ją czeka, ale nauczyła się otwarcie, choć nie bez smutku lub żalu, mówić o chorobie. Nauczyła się też rozmawiać z rakiem bez dygotu ciała i paniki, spokojnie i bez złości.