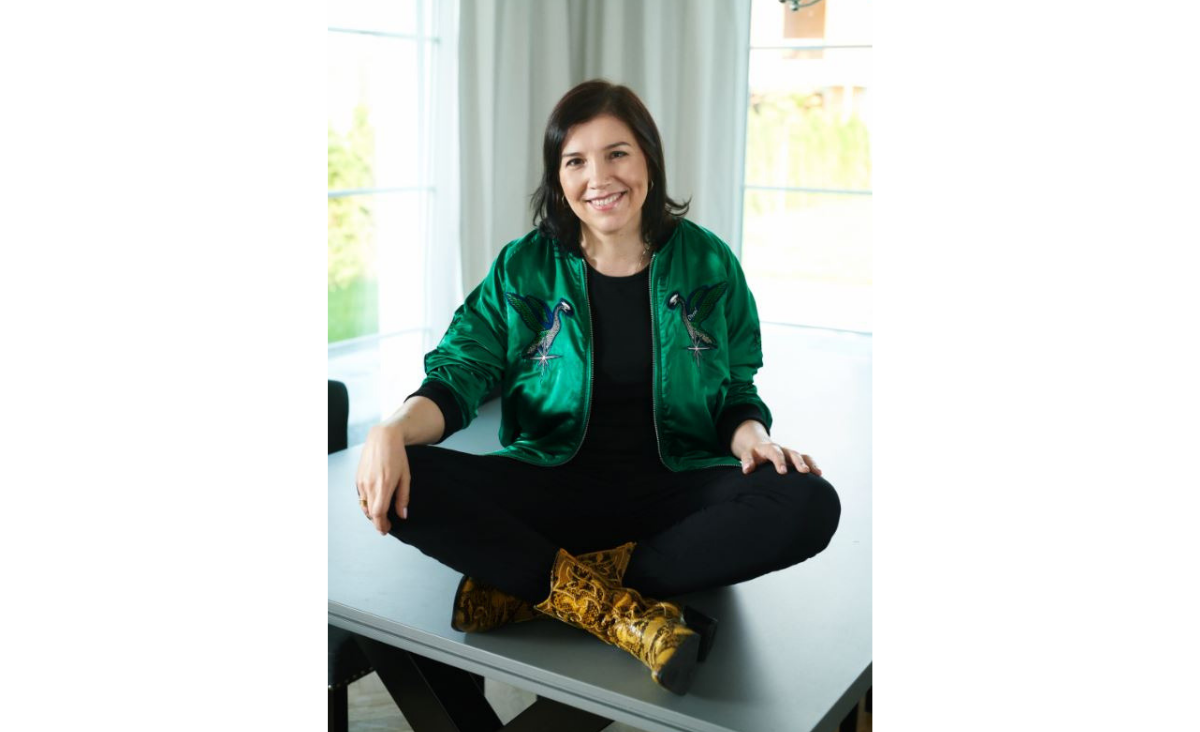 "Fascynacja Azją i stylem życia blisko natury to dwie pasje, które stały się podstawami mojej naturalnej marki kosmetycznej" – mówi Anna Wasilewska, założycielka marki Orientana.
To duża odwaga porzucić stabilną, stałą posadę i założyć własny biznes w tak konkurencyjnej branży jaką jest kosmetyka. Co Panią skłoniło do tak radykalnego kroku?
Traktowałam tę zmianę jako wyzwanie, do którego niezbędne jest podjęcie trudnej decyzji. Decyzji, która została gruntownie przemyślana i zaplanowana. Bardzo przydało mi się do tego wsparcie męża, poczucie pewności siebie, jakie otrzymałam w domu rodzinnym i doświadczenie biznesowe, które dała mi korporacja. To pomogło mi zdobyć wiedzę, która później pozwoliła mi na stworzenie marki kosmetycznej. W korporacji pomimo oczywistej stabilności czułam się mało doceniana. Moje pomysły były zbyt odważne, a ja jako kobieta kreatywna czułam się z tym źle. Do tego jestem osobą, która została wychowana w przeświadczeniu, że trzeba mieć swoje zdanie, sięgać wysoko i nie rezygnować z marzeń. Zrozumiałam, że czas zakończyć przygodę korporacyjną, ale mogę efektywnie wykorzystać doświadczenie tam zdobyte. Postanowiłam stworzyć firmę, która będzie czymś więcej, niż czystym biznesem – firmę, która połączy moje pasje. Pracując w korporacji wolny czas spędzałam podróżując po Azji, a tam zachwyciłam się życiem blisko natury i stylem "slow"- z umiarem i zdrowymi nawykami na każdym kroku. Dostrzegłam duży szacunek do otaczającej natury. Z sukcesem przestawiłam całą rodzinę na funkcjonowanie bardziej eko. Fascynacja Azją i stylem życia blisko natury to moje dwie pasje, które stały się podstawami mojej naturalnej marki kosmetycznej. Tak powstała Orientana.
Podróżowanie to dla Pani inspiracja do tworzenia nowych receptur i formuł. To oznacza, że nawet podczas wakacji intensywnie Pani pracuje?
Kocham podróżować i rozwijać się przez poznawanie nowych miejsc i ludzi. Przyznaję, że podróżując pracuję, ale nauczyłam się też odpoczywać. Staram się medytować i spędzać dużo czasu pośród natury, resetując cały organizm. Wiem kiedy mogę się odciąć od pracy i potrafię to robić. Najciekawszy dla mnie kierunek to Azja – bardzo kolorowa i cudownie pachnąca. Ludzie są tam życzliwi i przyjaźni, a przyroda oszałamiająca. Takiej mieszanki nie ma nigdzie na świecie. Podróżując po Azji zwróciłam uwagę na szacunek, jakim ludzie obdarzają nie tylko drugiego człowieka, ale i naturę. Czy to w Malezji, Indonezji, Tajlandii czy Indiach – wszyscy starają się żyć blisko natury, szanując ją i wspierając na swój sposób. To właśnie w Azji odkryłam kosmetyki, jakich nie było w Europie. Bardzo proste, naturalne, oparte na olejach i masłach, pełne azjatyckich ziół i roślin stosowanych w medycynach naturalnych. Odkryłam kosmetyki i całą gamę produktów do pielęgnacji, które bardzo różniły się od tych, jakie znałam z polskich sklepów. Szczególnie zwróciłam uwagę na pielęgnacyjne rytuały w Indiach. Wydały mi się tak interesujące, że postanowiłam je mocno zgłębić. Tak powstał pomysł na własny biznes – naturalna marka kosmetyczna z unikalnym składem nawiązującym do Azji.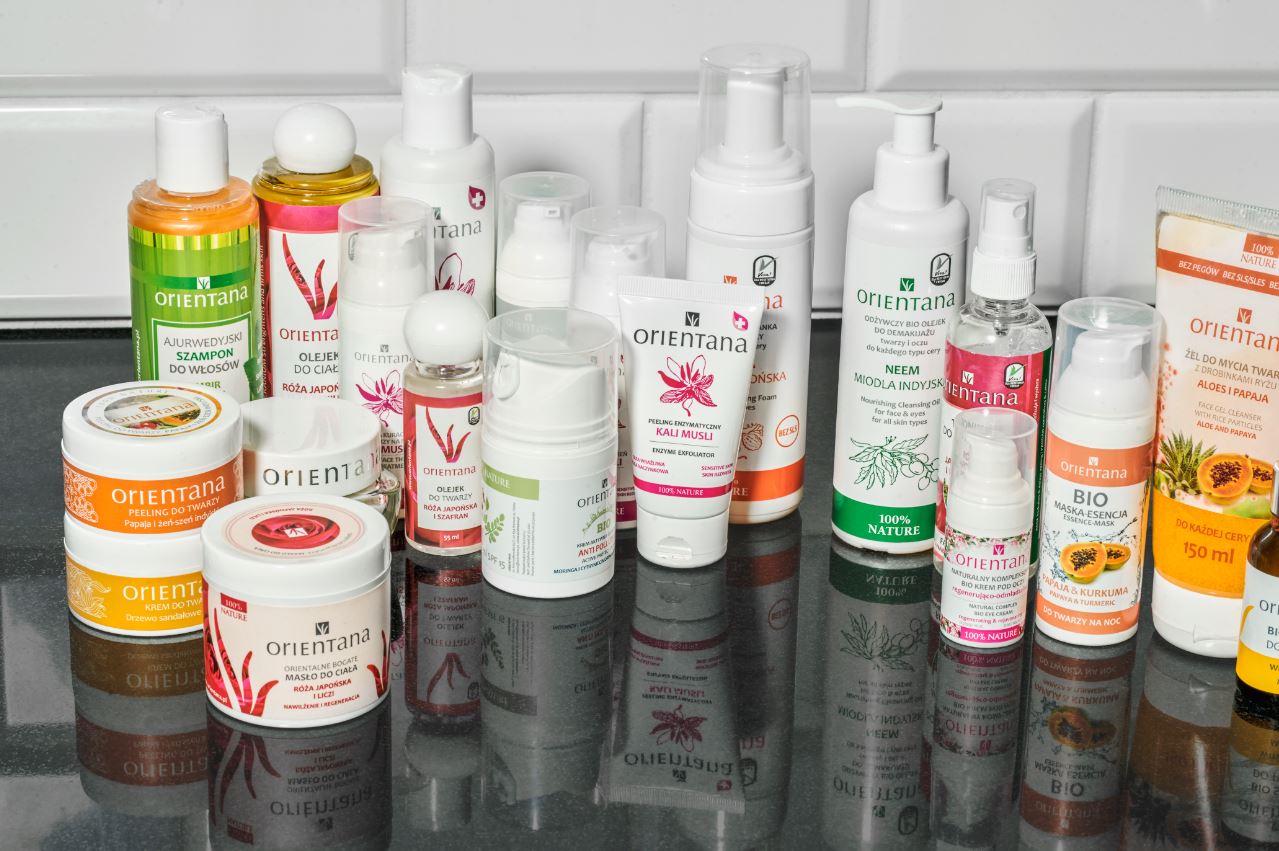 Indie to kraj pełen kontrastów i egzotyki. Czy jest coś co Panią tam zaskoczyło, jeśli chodzi o pielęgnację i kosmetyki?
W Indiach pielęgnacja jest bardzo ważna. Zwróciłam uwagę na to, że kobiety, czy to bogate czy biedne bardzo dbają o swoje włosy. Miałam to szczęście, że poznałam w Indiach rodzinę, u której mogłam przebywać i poznać hinduskie rytuały. Na przykład cotygodniowy must have w każdej rodzinie to rytuał olejowania włosów. Mama olejuje włosy córce wykonując przy tym masaż głowy, a potem się zamieniają. Jest to czas na pielęgnację, ale też czas dla siebie – na rozmowę, odpoczynek i zacieśnianie więzów. Strasznie mi się to spodobało. Tak samo jak hennowanie włosów, czyli naturalne farbowanie mieszanką z ziół, bez żadnych składników chemicznych. W Indiach różne mieszanki roślinne stosowane są zarówno przez kobiety jak i mężczyzn, nie tylko do farbowania, ale przede wszystkim do odżywienia włosów i ukojenia skóry głowy. Prawdziwa indyjska henna zagęszcza włosy i sprawia, że stają się one lśniące i mają zdrowy wygląd. Ale nie ograniczałam się do Indii. W różnych krajach Azji poznałam rośliny o niesamowitym działaniu leczniczym – kurkuma, imbir, neem, żeńszeń, ashwagandha i wiele innych. Natomiast w Indiach miałam możliwość bliżej poznać zasady Ajurwedy, z której jako marka kosmetyczna czerpiemy wiele inspiracji.
System Ajurwedy to pradawna wiedza o życiu bazująca na harmonii z naturą. Jak przekłada Pani ten sposób życia na miejski styl aktywnej bizneswoman?
Ajurweda to filozofia, której wartości są mi niesamowicie bliskie i staram się je wdrażać zarówno w swoim życiu, jak i w biznesie. Moja rodzina żyje bardzo zdrowo. Nie tylko zwracamy uwagę na to, co jemy, ale także na to, by spędzać sporo czasu aktywnie na łonie natury. Praktykujemy jogę i medytację, ale także jeździmy na rowerach i chodzimy po górach. Ograniczyliśmy mięso, staramy się żyć w systemie zero waste i wdrażamy nowości ekologiczne do naszego życia. W najbliższych planach przestawiamy się na elektryczne samochody "ładowane" energią słoneczną. Dzięki fotowoltaice możemy ograniczyć spaliny i nie korzystać z prądu produkowanego przez elektrownie, tylko przez słońce. Pierwszą zasadą jaką wprowadziłam w marce Orientana jest zasada Ajurwedy – nakładaj na ciało tylko takie składniki, jakie możesz zjeść. Dlatego nasze kosmetyki są wysoko naturalne i nie ma w nich chemii – parabenów, silikonów i pochodnych ropy naftowej. Dziś nie tylko musimy ograniczać chemię w jedzeniu, ale też w pielęgnacji, gdyż przekroczyliśmy już granicę bezpiecznego pochłaniania składników chemicznych przez nasze organizmy. Jeśli zaczniemy analizować nasze życie właśnie pod kątem składników chemicznych to są one wszędzie, nawet w ubraniach. Dlatego tak ważne jest, aby ograniczyć ich ilość we wszystkich produktach. Ajurweda nakazuje wielki szacunek dla Ziemi, roślin i zwierząt. To właśnie są wartości świata Orientana.
Który z kosmetyków Orientana jest Pani ulubionym i dlaczego?
Z każdym kosmetykiem, który wprowadzamy na rynek jestem mocno związana, ponieważ jestem jego pomysłodawcą i twórcą. Staram się być kreatywna i tworzyć koncepty unikalne. Oczywiście w tworzenie formuły zaangażowanych jest wiele osób, w tym nasz zespół ds. badań i rozwoju. Korzystamy z doświadczenia doktora Ajurwedy, a także testujemy wersje kosmetyków na wielu osobach. Jednak to ja finalnie decyduję. Ważny jest dla mnie idealny skład, działanie i wyróżnienie się wśród konkurencji. Dlatego trudno mi wskazać ten jeden produkt. Orientana ma w ofercie kosmetyki do ciała, twarzy i włosów. Byliśmy pionierem wielu koncepcji na rynku polskim – jako pierwsza marka wprowadziliśmy maseczki w płachcie, maski żelowe do pielęgnacji nocnej, których baza jest w 100% stworzona z japońskiej rośliny konjac oraz naturalny krem ze śluzem ślimaka, który pozyskiwany jest bez szkody dla zwierzęcia. Najbardziej cieszy mnie to, że jesteśmy w stanie tworzyć kosmetyki innowacyjne i odpowiadające na problemy naszych klientów. Mamy z nimi bliski kontakt, dzięki zespołowi ekspertek pojawiających się w sklepach na tzw. dermokonsultacjach. Ostatnio wprowadziliśmy serię do cery wrażliwej i naczynkowej opartą na ajurwedyjskiej roślinie Kali Musli. Jestem też dumna z konceptów kosmetycznych, które ma tylko Orientana, jak np. balsamy do ciała w kostce. Są one w 100% naturalne i w formie pięknych babeczek. Oferujemy również kosmetyki dla wegan i wegetarian. Właśnie kończymy prace nad wegańskimi kremami z kolejnym unikalnym azjatyckim składnikiem. Testy są bardzo obiecujące.
Czy planuje Pani kolejne podróże, a może nowe koncepcje kosmetyczne?
Kosmetyki produkujemy w Polsce i Indiach. Z tego względu często tam przebywam. Oprócz podróży biznesowych, staram się podróżować z całą rodziną. Wybieramy miejsca gdzie nie ma turystów i jest bezpiecznie. Podczas naszego podróżowania zawsze mam czas na poznawanie tamtejszej flory. Jeśli tylko jest to możliwe, staram się brać udział w warsztatach, gdzie nabywam wiedzę o roślinach i ziołach azjatyckich. Interesuję się też lokalnymi inicjatywami wspierania przyrody i edukuję w zakresie zrównoważonego rolnictwa. Bardzo ważne dla mnie jest to, aby składniki jakie stosujemy w kosmetykach były pozyskane w etyczny sposób. Nasze kosmetyki nie zawierają np. oleju palmowego. Zawsze kontrolujemy dostawców. Niedawno odkryłam piękną wyspę w Korei, która słynie z bardzo ciekawych roślin, a kilkaset z nich ma zastosowanie w medycynie naturalnej. To podróżnicze odkrycie zaowocowało nowym pomysłem. Być może jeszcze w tym roku będzie miała premiera unikalnych kosmetyków ze składem prosto z tej koreańskiej wyspy. Nie ustajemy w rozwoju, ale Orientana to nadal kosmetyki naturalne z roślin azjatyckich. Mam nadzieję, że przyzwyczailiśmy Polki, że jesteśmy w tej dziedzinie ekspertem.