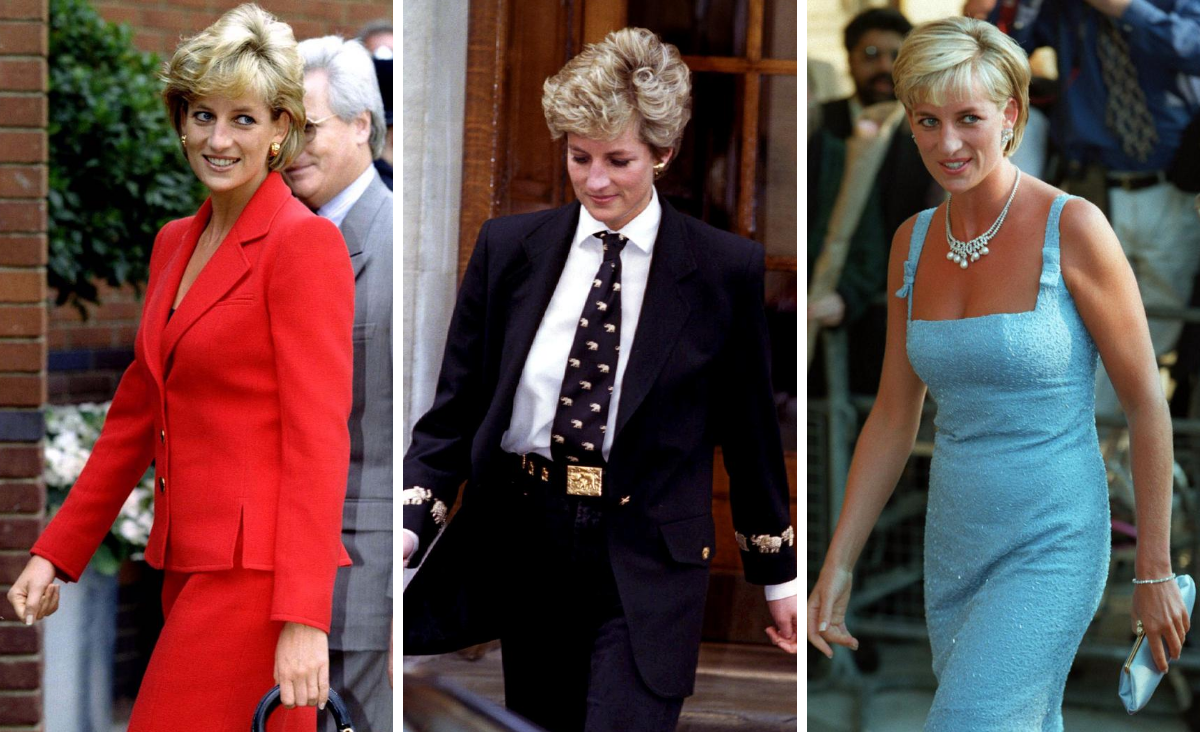 Była jedną z najlepiej ubranych kobiet swoich czasów. Przełamywała schematy i z klasą bagatelizowała dworską etykietę, przez co stała się nieśmiertelną ikoną mody. Dziś mija 23. rocznica tragicznej śmierci księżnej Diany. Mimo to, jej niepowtarzalny do dziś zachwyca i inspiruje miliony kobiet na całym świecie.
Wszystko zaczęło się w 1981 roku. Ceremonia zaślubin Diany Spencer i księcia Karola była niezwykle ważnym wydarzeniem dla brytyjskiej monarchii, a suknia projektu Elisabeth Emanuel, którą panna młoda ubrała w tym dniu na zawsze zmieniła historię mody. Początkowo dobór kreacji wywołał falę krytyki, gdyż nie odpowiadała ona ogólnym standardom ślubnego stroju królewskiego. Z czasem jednak okrzyknięto ją suknią stulecia. Jedwab w kolorze kości słoniowej, ośmiometrowy tren i perły robiły niesamowite wrażenie. Zobaczcie sami!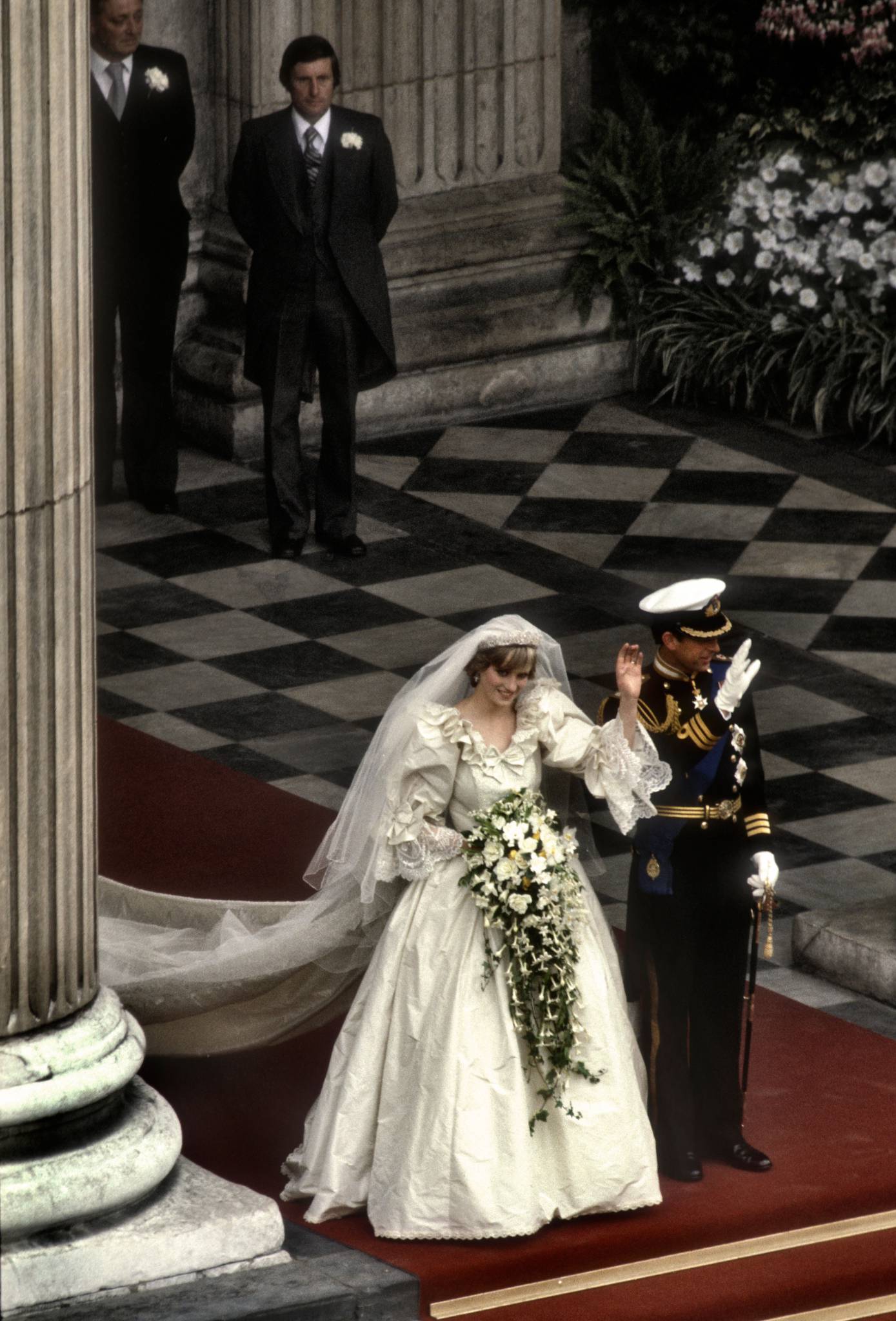 Niepowtarzalny styl
Księżna Diana była niekwestionowaną ikoną stylu i elegancji swoich czasów. Na początku małżeństwa z księciem Karolem wybierała (zgodnie z królewską etykietą) zachowawcze i grzeczne stylizacje – proste suknie, klasyczne kostiumy, garsonki oraz wąskie sukienki.
Z czasem Diana zaczęła bawić się modą i polubiła duże dekolty, asymetrię, ekstrawaganckie kroje oraz mocne kolory. Nie bała się też krzykliwych printów. Na uroczystych przyjęciach najczęściej pojawiała się w podkreślających figurę sukienkach przed kolano lub zjawiskowych kreacjach off shoulder.
Księżna Diana zachwycała strojem nie tylko podczas oficjalnych spotkań, ale też na co dzień. Uwielbiała nosić kolorowe marynarki i kostiumy, dzięki którym tworzyła niezwykle modne total looki.
Ulubienica projektantów
Księżna z uwagą śledziła panujące trendy i zawsze stawiała na topowych projektantów. W swojej garderobie miała ponad tysiąc strojów Catherine Walker, a jej ulubionym kreatorem był Gianni Versace, z którym prywatnie się przyjaźniła. Była również muzą Johna Galliano. Wizerunek Diany zachwycił także dyrektora kreatywnego domu mody Dior, który w 1994 roku zaprojektował specjalnie dla niej elegancką i ponadczasową torbę.
Lady Di w kultowej białej sukience zaprojektowanej przez Gianniego Versace w 1995 roku:
Buntowniczka z wyboru
Po rozwodzie z księciem Karolem, Diana stała się prawdziwą modową buntowniczką. Zaczęła coraz odważniej bawić się modą i coraz częściej eksperymentować. Nosiła co chciała, i jak chciała, a mimo to jej stylizacje wciąż były kwintesencją elegancji i wyczucia stylu. Na co dzień stawiała na kolorowe marynarki, spódnice midi, a także płaszcze z przerysowaną linią ramion. Casualowe outfity księżnej Diany oparte były zazwyczaj na jednym schemacie: na górze sweter, gładki T-shirt, koszula lub bluza, na dole sukienka midi lub mom jeans z wysokim stanem (obowiązkowo w klasycznym, granatowym kolorze), a na nogach jej ulubione brązowe kowbojki.
Na sportowo
Status "kultowych" zyskały również sportowe zestawy z lat 90., w których Diana pokazywała się np. wracając z siłowni. Lady Di uwielbiała nosić wygodne oversize'owe bluzy z nadrukiem, legginsy (również w wersji mini, czyli niezwykle popularne ostatnio biker shorts) oraz bomberki. W jej szafie nie brakowało też sneakersów oraz stylowych baseballówek. Większość z tych zestawów z powodzeniem można nosić także dzisiaj. Na tym właśnie polega siła stylu księżnej Diany, na której do dziś wzorują się kobiety na całym świecie.
Kultowe kreacje
Oprócz zjawiskowej sukni ślubnej od Emanuel, warto wspomnieć również kilka innych kultowych kreacji księżnej Diany. Do takich zalicza się m.in. aksamitna granatowa suknia wieczorowa z odkrytymi ramionami zaprojektowana przez Victora Edelsteina. Lady Di założyła ją na wizytę w Białym Domu w listopadzie 1985 roku. Gdy John Travolta poprosił księżną do tańca, wszyscy patrzyli tylko na jej przepiękną suknię. To właśnie dlatego znana jest dziś jako "suknia Travolta". "Dramatyczna w stylu" i "królewska w tkaninie" – skomentował kreację dziennikarz Jackie Modlinger.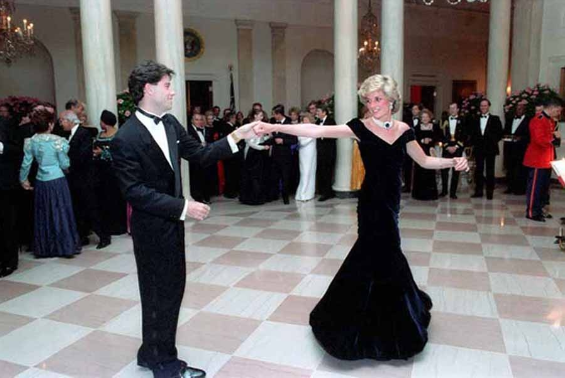 Innym kultowym strojem Diany stała się biała garsonka od Catherine Walker, którą księżna założyła na uroczystość rozdania nagród British Fashion Awards w londyńskim Albert Hall w październiku 1989 roku. Oszałamiająca kurtka ze stójką wysadzaną perłami i dopasowana suknia zdobyły uznanie najważniejszych krytyków mody na świecie.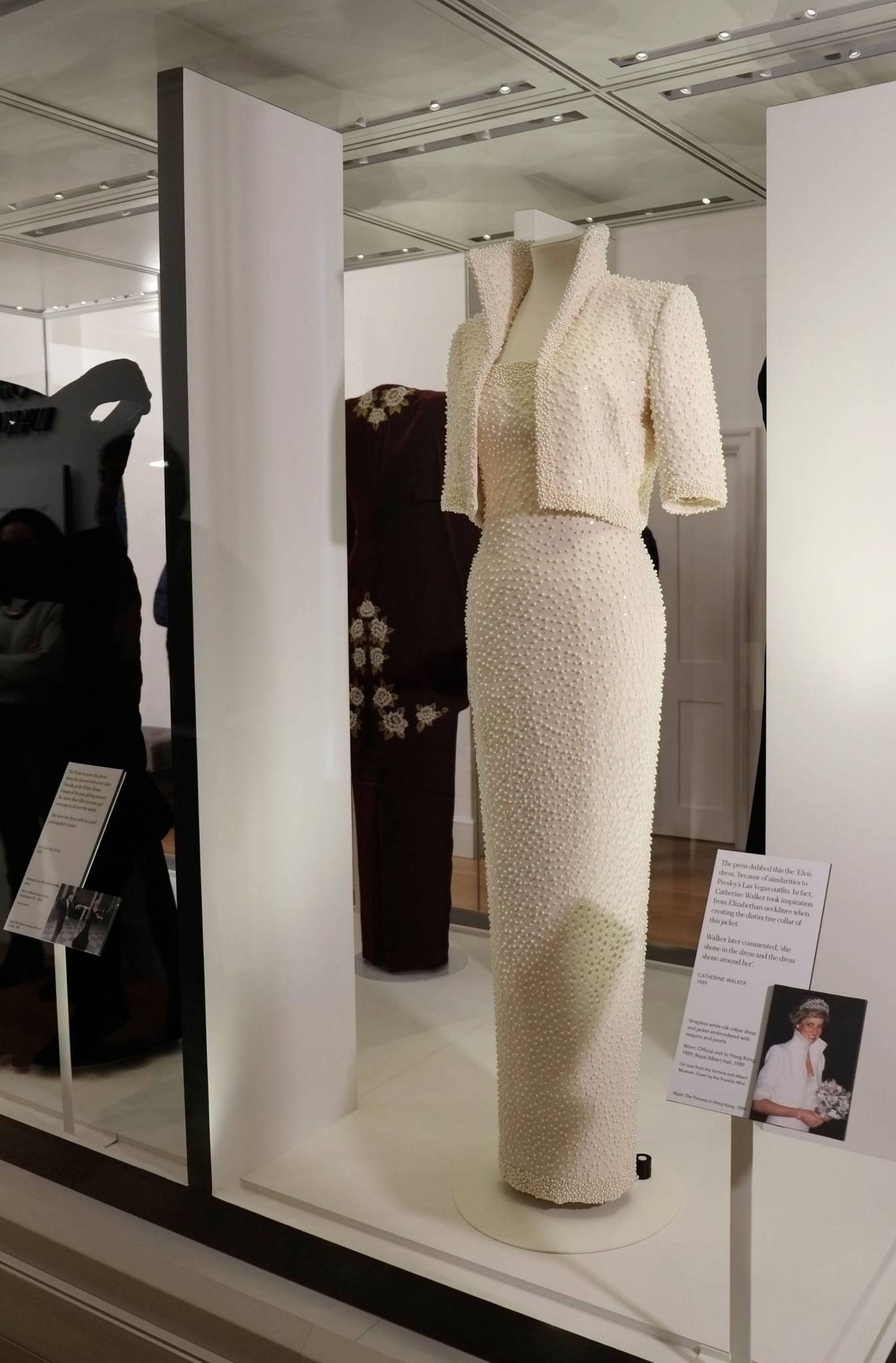 Najbardziej charakterystycznym i najgłośniej komentowanym przez media strojem Lady Di była jednak tzw. revenge dress, czyli sukienka zemsty. Podkreślającą figurę kreację zaprojektowaną przez Christinę Stambolian księżna założyła 20 listopada 1994 roku na imprezę charytatywną Vanity Fair w Londynie, dokładnie dzień po ogłoszeniu romansu księcia Karola i Camilli Parker-Bowles. W ten sposób odciągnęła dziennikarzy od medialnej sensacji i skupiła całą uwagę na sobie. Zjawiskowa czarna sukienka z jedwabiu, z odkrytymi ramionami i dekoltem w kształcie serca stała się symbolem odwagi, elegancji i niezależności. Stylizację przepięknie dopełniła wysadzana diamentami kolia oraz błyszczące kolczyki. "Chciała wyglądać jak milion dolarów, i tak zrobiła", skomentowała po latach wybór kreacji ówczesna stylistka księżnej Diany, Anna Harvey.
Styl księżnej Diany, choć bez wątpienia wyjątkowy i niepowtarzalny, bardzo często był powodem sporów i plotek. Nigdy jednak nie mówiono o braku gustu lub złym doborze stylizacji. Księżna Diana była i pozostanie nieśmiertelną ikoną mody, na której będziemy się wzorować jeszcze przez wiele lat.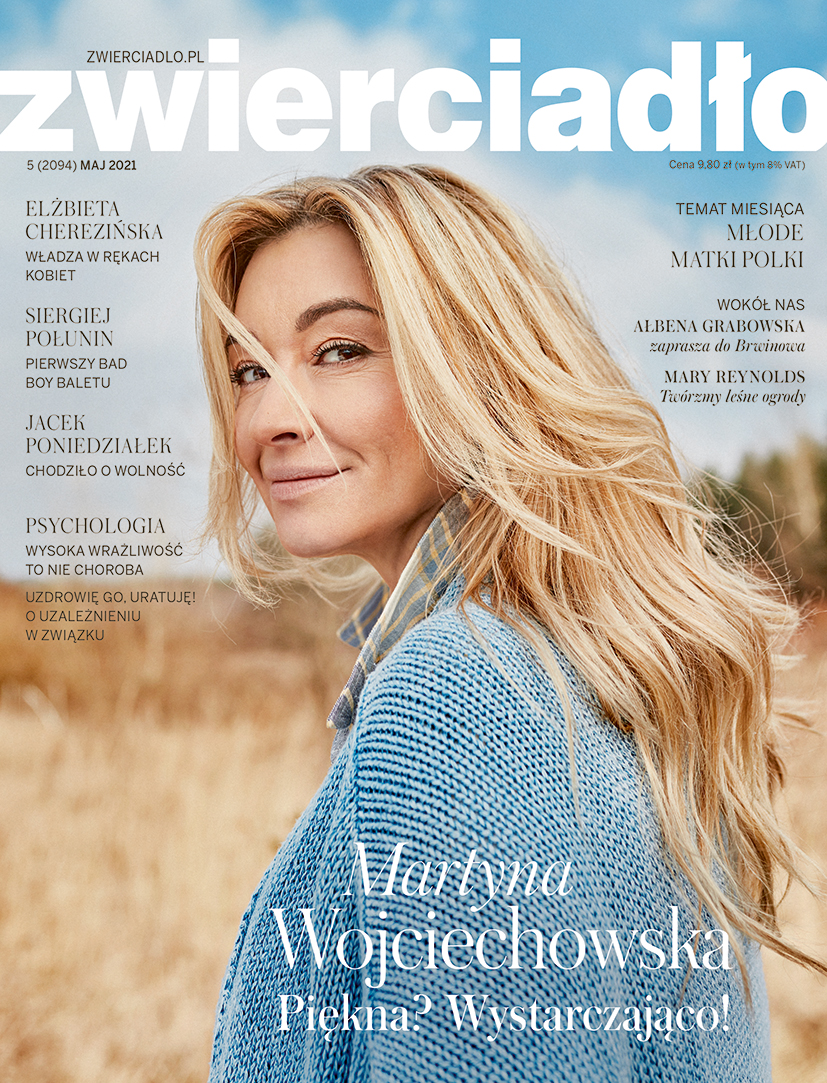 Polecane
Popularne
Najnowsze