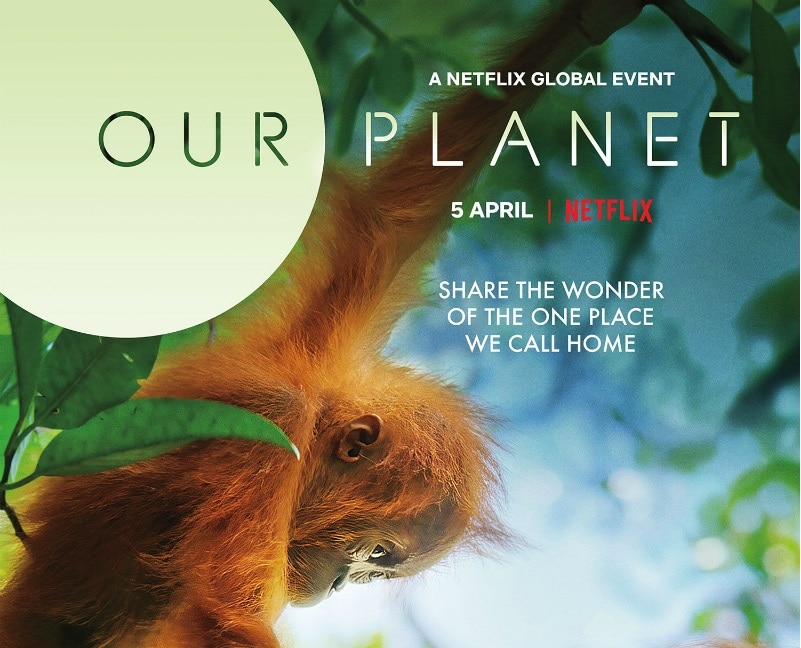 "Nasza planeta" to najnowsza produkcja Netfliksa, która zabierze widzów w wyjątkową podróż po najdalszych i zapierających dech w piersiach zakątkach Ziemi. Ten ośmioodcinkowy serial to jednak nie tylko przyjemna podróż dookoła świata, ale również przestroga, jak zmiany klimatyczne wpływają na życie na naszej planecie.
W nakręconej we współpracy ze Światowym Funduszem na rzecz Przyrody Naszej planecie możemy, dzięki najnowszej technice, po raz pierwszy podziwiać zapierające dech w piersiach ujęcia dziewiczych zakątków Ziemi i żyjących tam zwierząt. Zdjęcia do tego ambitnego projektu kręcono przez 4 lata w 50 krajach na wszystkich kontynentach, gdzie ponad 600 członków ekipy wspólnie nagrało materiał o długości ponad trzech i pół tysiąca dni zdjęciowych. Serial będzie poświęcony niezwykłej różnorodności siedlisk przyrodniczych na całym świecie, od odległego arktycznego pustkowia i tajemniczych głębi oceanów aż po rozległe krajobrazy Afryki i tętniące życiem dżungle Ameryki Południowej.
Serial będzie dostępny na platformie już 5 kwietnia.